I know its taking me such a long time to update, but I'm working on it. Been editing photos, but never seem to get myself enough determination and time to finish it all in one sitting. Here are some photos from Yu Yuan Gardens in Shanghai. It's been there since 1577. Yu means pleasant, and was built by this government official for his parents to live in in their old age. However, its been through a couple of renovations as it has been bought over by different people for the past hundreds of years.The place is about 20,000 square metres, pretty big (as all Chinese gardens usually are). Don't know if we walked through the whole thing, but it was pretty cool. I have to say gardens DO get redundant, but it's just for the fact that you HAVE been there.
I actually like the area outside of Yu Yuan Gardens alot more. You will see why shortly. They still call the whole area Yu Gardens I think, but you'd have to pay for admission to the REAL gardens. Yu Gardens (the external area), was really nice because they had so many cosy cafes, snackbars, queer shops and whatnot – but all in a very traditional setting. Roofs were of red tiles, and had such a Chinese design to it. It was the real definition of a fusion of the young and old. I didn't take much photos of myself here as I was TOO awestruck. I got down of the cab and had my jaws hanging along the way, just too impressed by such a beautiful little area in the heart of Shanghai.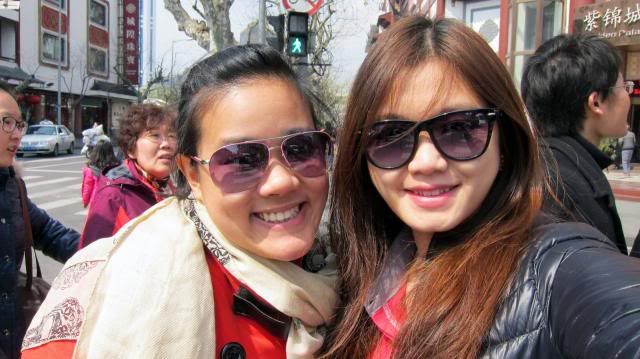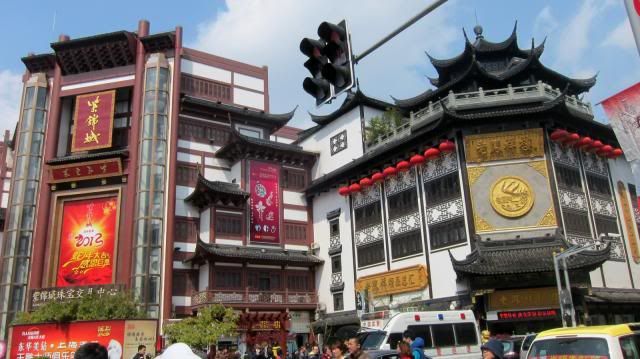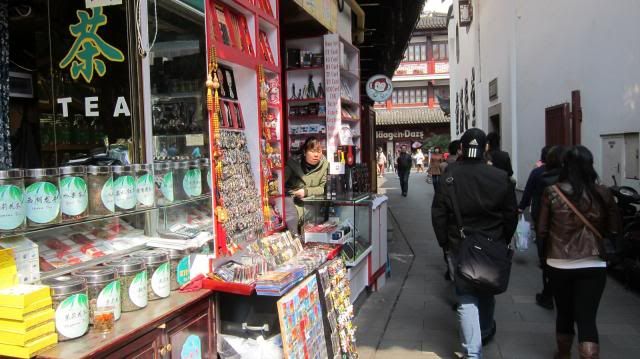 Only Christine and I were left from the pack just still standing at where we got off, because we really loved how the place looked like. We took photos of A to Z. If she wasn't there I think I'd constantly get lost because I HAD to take photos of what I really like.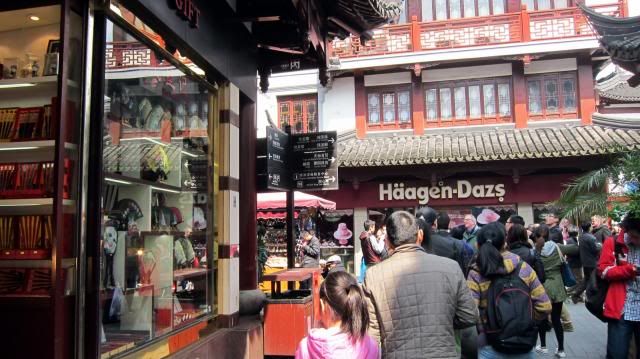 Mini Kodak store, selling different polaroid stickers and such – but definitely not for a good price.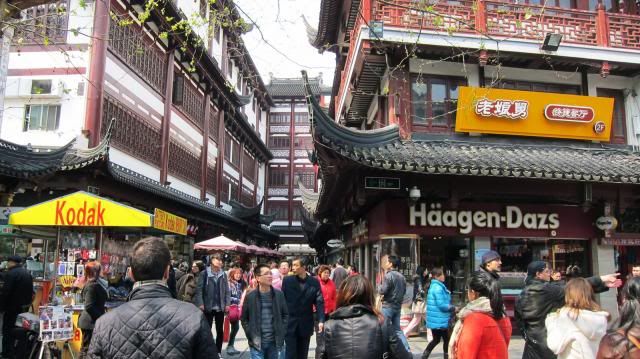 It's to no surprise, this may look typically China for you. But coming from a city of square buildings of not much architectural sense – this place kind of blew my mind. I mean, Haagen Dazs under this wing of red tiled roof with gold linings and dragon statues at the ends? That, is. so. cool!
We were also quite hungry by the time we got there so we're all headed to the famous Xiao Long Bao place. When we got there, the lines were so long. Almost everywhere you go in Beijing and Shanghai, there's ALWAYS a queue. And yes, the Chinese in both cities actually queue. Heard many rumours about how they don't – but so far at all places I've been to, they've all been pretty good at getting the idea of queueing. Met one or two who would subtlely try to jump the queue infront of you but if stare at them long enough they'll just jump the queue right behind you pfft.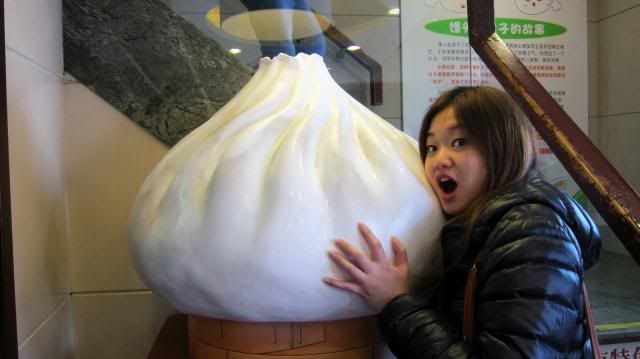 The queue at this place <Nan Xiang Xiao Long Bao> is really crazy.  The thing about their queues is that it's divided into three section. One is the public line, where the rest of the world is usually standing. You'll see why in a bit. The rest of the two, is where you'd have to decide if you and the rest of your company would want to eat up to RMB 50 or RMB 80 worth of food. That's because they have different sections for both budgets, and the latter obviously has better quality and a larger variety in the menu.
But because we just wanted snacks (well, that's just a great reason to not admit that we were being cheap) we knew we weren't going to stuff in that much for lunch, we headed for the RMB 50 one. Line was still pretty long, we thought there'd be more people willing to waste more time to spend less money. That crazy line out there, you can just buy one xiaolongbao and nobody cares. Frankly food was just alright, and really nothing over the top. I've definitely had better Xiao Long Bao's – and at a way cheaper price.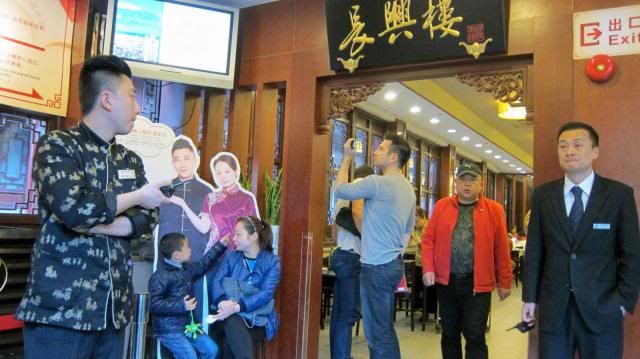 Waiter that was the ambassador and the face of the restaurant. This was the door to the RMB 50 per person restaurant.
Moderately acceptable queue, but it was also going quite slow.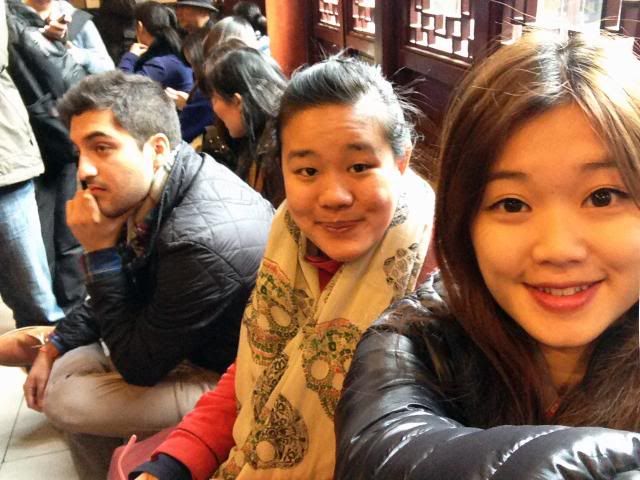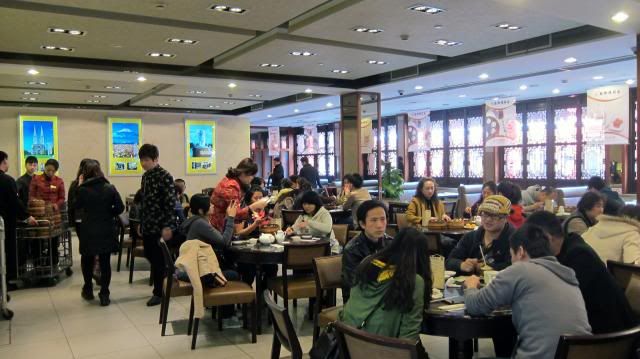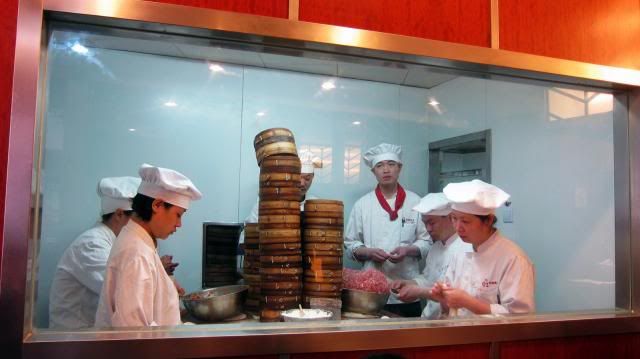 This is such a bad idea, for chefs who want to concentrate – but a brilliant idea for people who love taking photos (like me).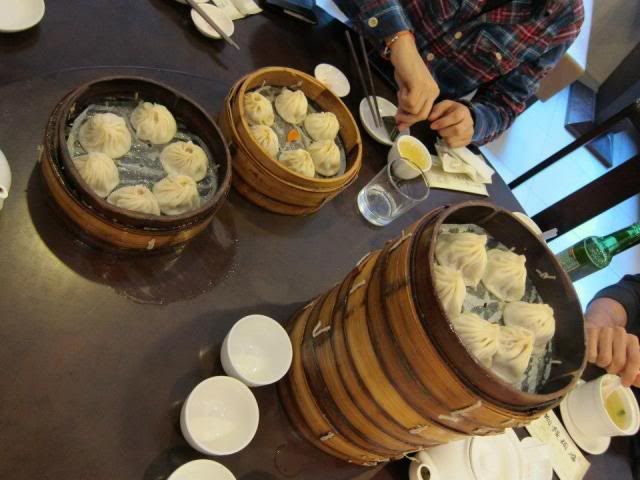 Had loads of them because we had a RMB 50×8 (?) bill to fill.
Isn't that the SMALLEST rice dumpling you have ever seen? As small as half of three fingers, horizontally.
After lunch we headed straight to the real Yu Gardens. That zig-zag bridge you are about to see is a prominent spot of the Yu Gardens I guess, since they've been appearing in several paintings of exhibitions or museums that I went to. Along the bridge there would be Chinese families taking up a spot to offer to take photos of you, and insist that its mian fei (free). I guess only the super Chinese illiterate will fall for it, because if you pay attention – they're actually saying "Free Photography Session". Just photo taking is free, my dear tourist – for the printout you should pay us a bomb.
Also while slowly walking on the bridge, I overhead this Chinese mom telling her son about how he should study English because everybody else will look down on him if he don't. Also, English will take him to heights outside China and it will be a whole new world for him out there. The things people talk to their little kids about on a day trip out to such a beautiful place like Yu Gardens. But it was actually quite heartwarming, felt like I had a sneak peek into the lives of the locals. I like such things!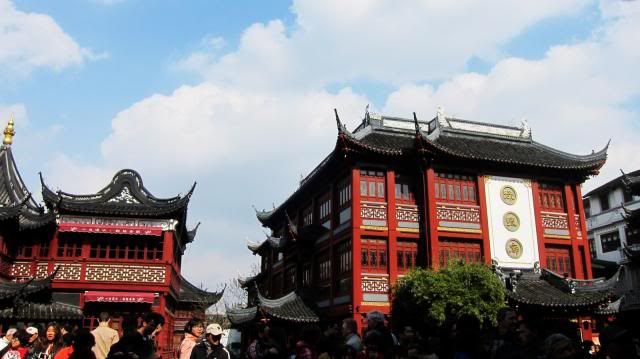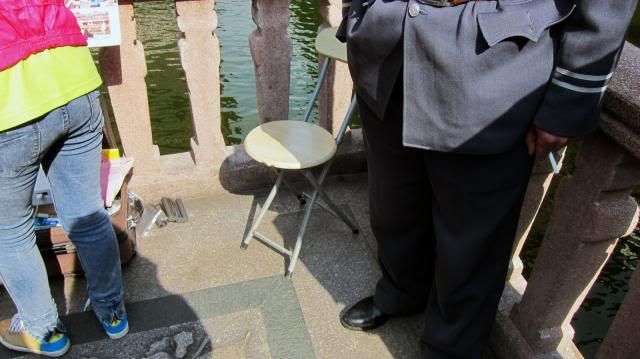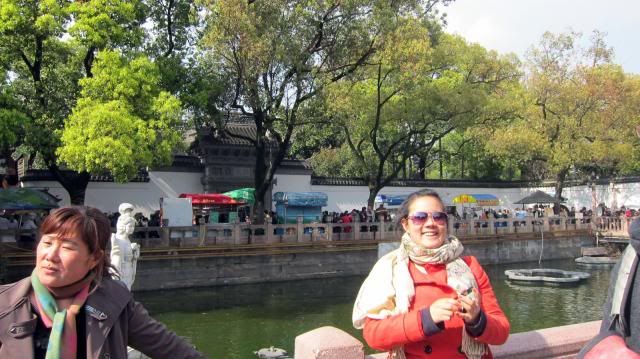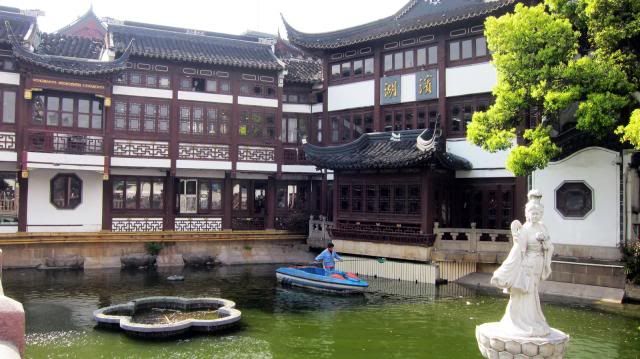 And the entrance to the real Yu Gardens. Admission fee was RMB 40, but we went in with our student ID's so it was half price. For those who'd like to visit, the Garden's open from 8:30am-5.30pm, but ticket sales stop by 5.00PM – so go before that! We went during the Qing Ming Festival in April so it was pretty busy because many locals had days and weekends off.
Mei always ready for the camera.
Christine always with me because we are the REAL tourists, with 1821 photos of one spot.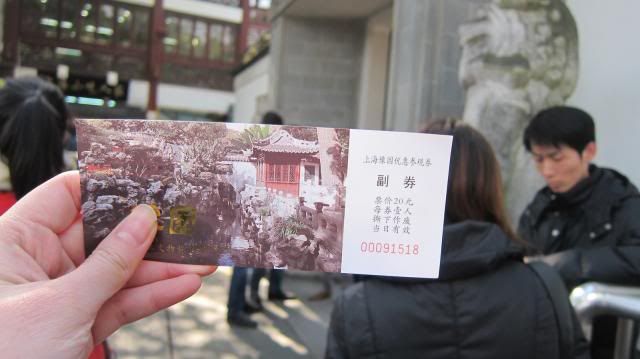 20 yuan ticket!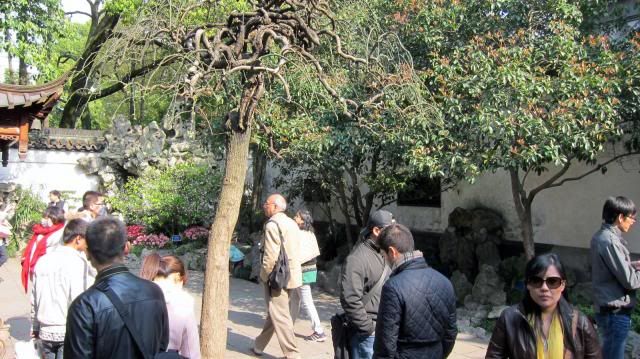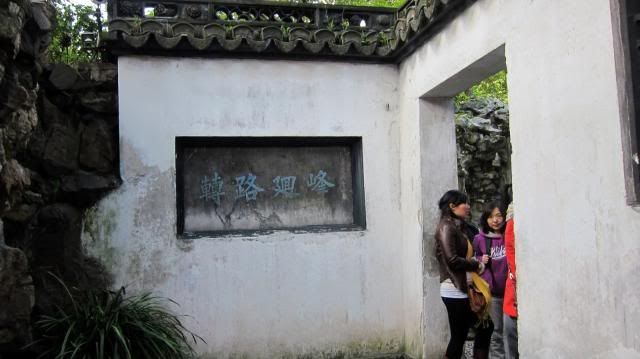 I thought this was the entry to the toilet (lol!) but it turned out to be some greenhouse looking thing.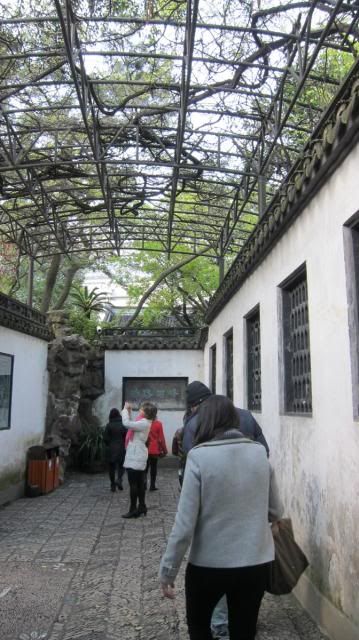 That led to another beautiful side of the gardens.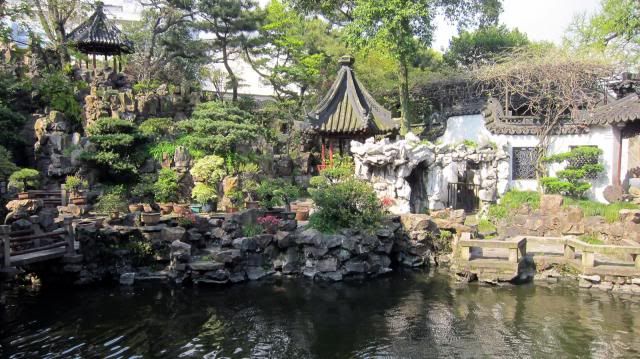 That's Mike just trying to scare everyone walking on the other side.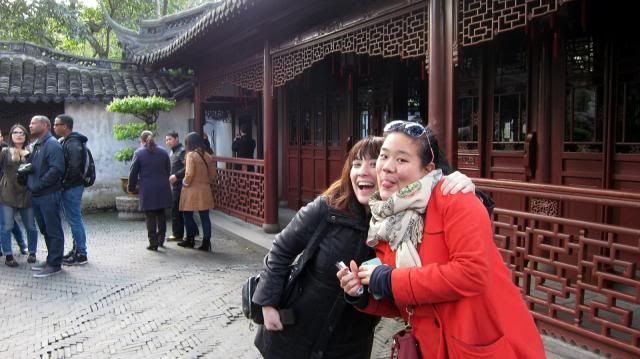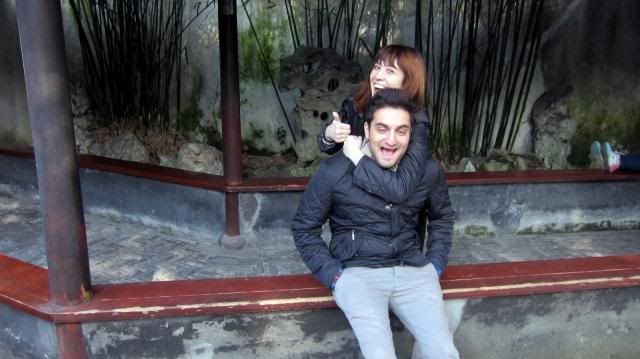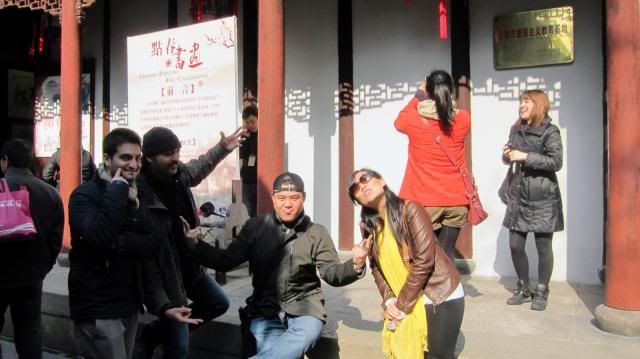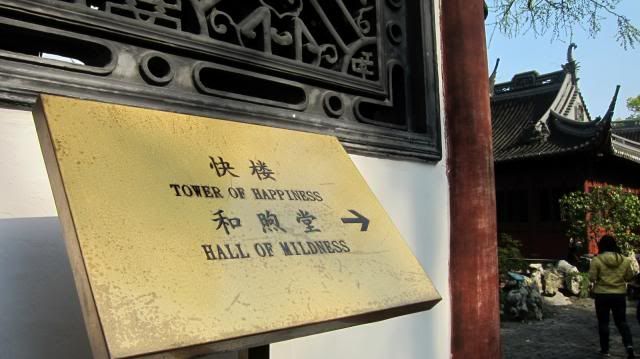 You will be happy. And mild.
Maybe.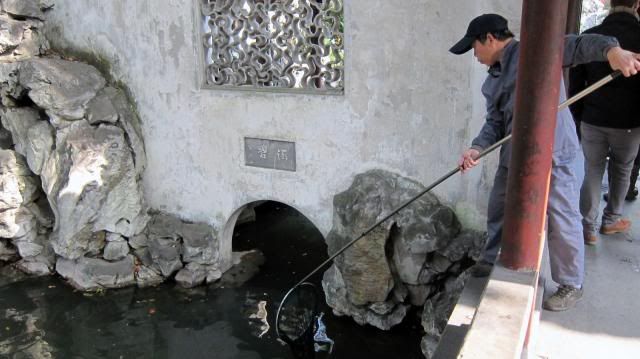 Man at garden maintenance.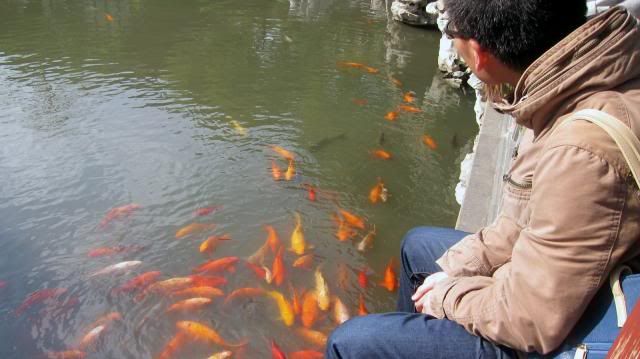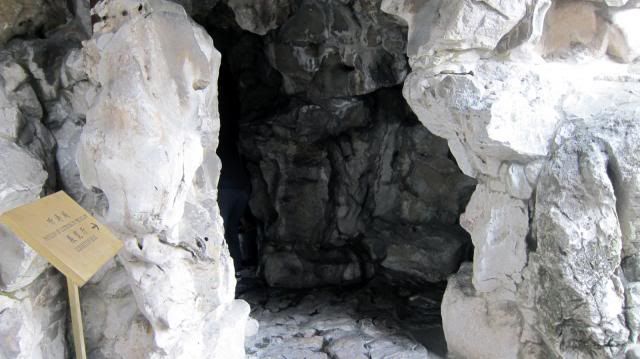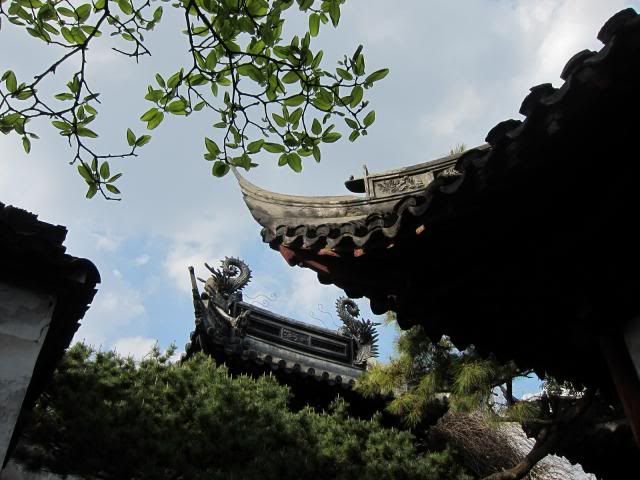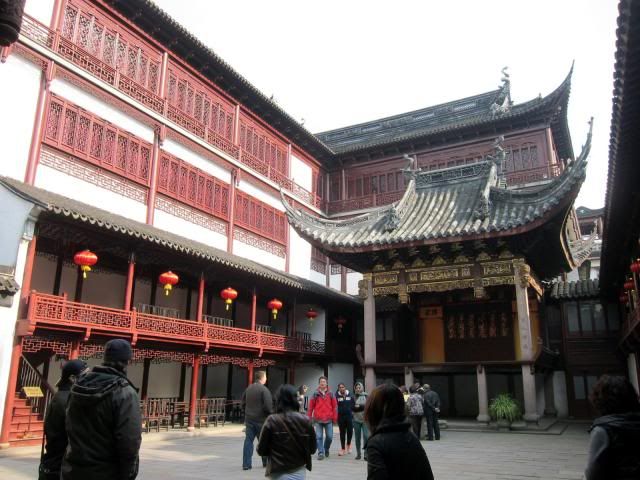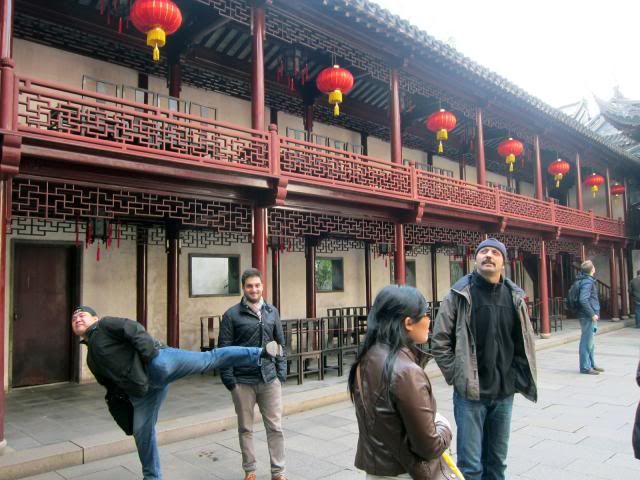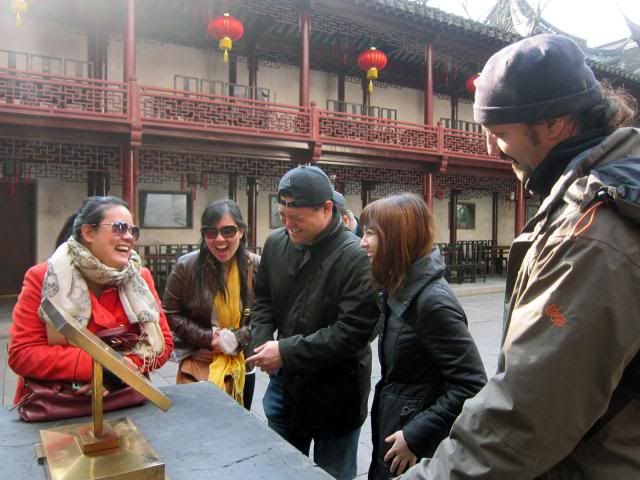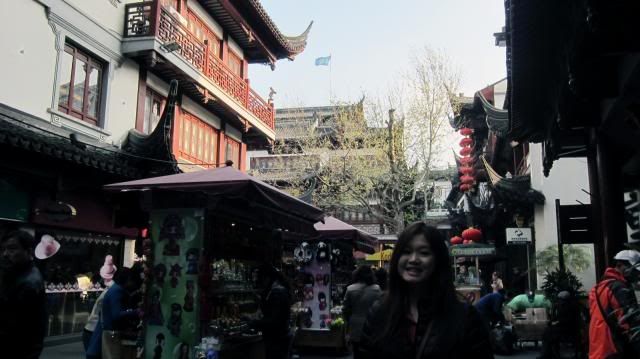 We got out of the place after an hour or two as it was getting a little too tiring, our legs were burning from the long walks the day before I think. Took short walks around the outside idea for abit, just to indulge ourselves in more of this area. It was really amusing to see and experience because people there are mostly people who are from the villages and outer parts of China. We were with a few foreign looking friends so they'd just stare and stare and continue to stare for as long as we were standing nearby.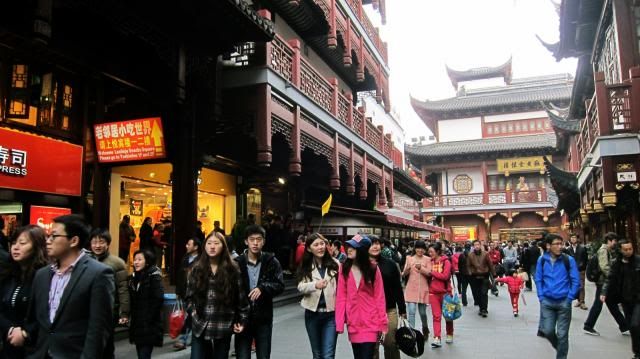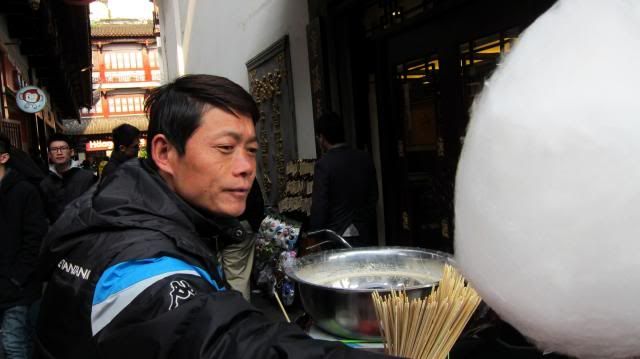 Got ourselves from treat. Christine's got a huge one cause she asked for a bigger one, at the same price (shucks, should have done that!).
And that is the end of Yu Gardens!